What our clients have said about us

Recommendations
What our clients have said about us

Brian Bleese, Director of Operations and Development, Dorset Wildlife Trust.
"Outstanding Health and Safety professional with a talent for establishing a strong health and safety culture within organisations."

Claire Chidley, Managing Director at Create Tomorrow Today.
"Andrea is an excellent trainer of Health & Safety. She manages to make a subject (that would appear to be something you 'have to do' rather than 'choose to do',) intersting and fun. Andrea is very knowledgable about her subject and keeps up to date with all the legislative changes going on through various professional bodies and on-going training. She has a clear, authoritative style of delivery and her classes are a mixture of fun exerises and games as well as learning important information. The good thing about this style of learning is that you don't realise how much you've learned until you come to apply it! So, I thoroughly recommend Andrea. She's clear, concise, empathetic and fun and it very knowledgable about health & safety legislation and how to apply it in the workplace."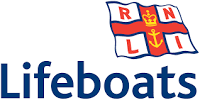 Andy Byers MSc CFIOSH, Health and Safety Manager at RNLI.
"Andrea is an accomplished health, safety and well-being trainer, mentor and coach – without using 'jargon' or quoting too much legislation, she has the ability to explain to directors, managers, contractors exactly what is required to improve their planning and management of H&S. Her approach is always professional, sensible and proportionate and she achieves outcomes whilst winning the respect of colleagues.
Andrea has a sound, broad technical knowledge and has worked as the 'competent person' in a number of occupational areas. She is always good humoured, reliable and conscientious ."

Helen Ward Consultancy Manager at First Ecology, "Andrea of Health and Safety 1st has assisted First Ecology in the attainment of ISO 18001 and SMAS certifications. She has also delivered health and safety training sessions for members of the team (fire safety, confined spaces, manual handling, working at height), audited ongoing compliance checks and provided ad-hoc pragmatic advice within commercial timescales. She has and continues to demonstrate an awareness of our business requirements and offers a high level of professional input."